The course of the evening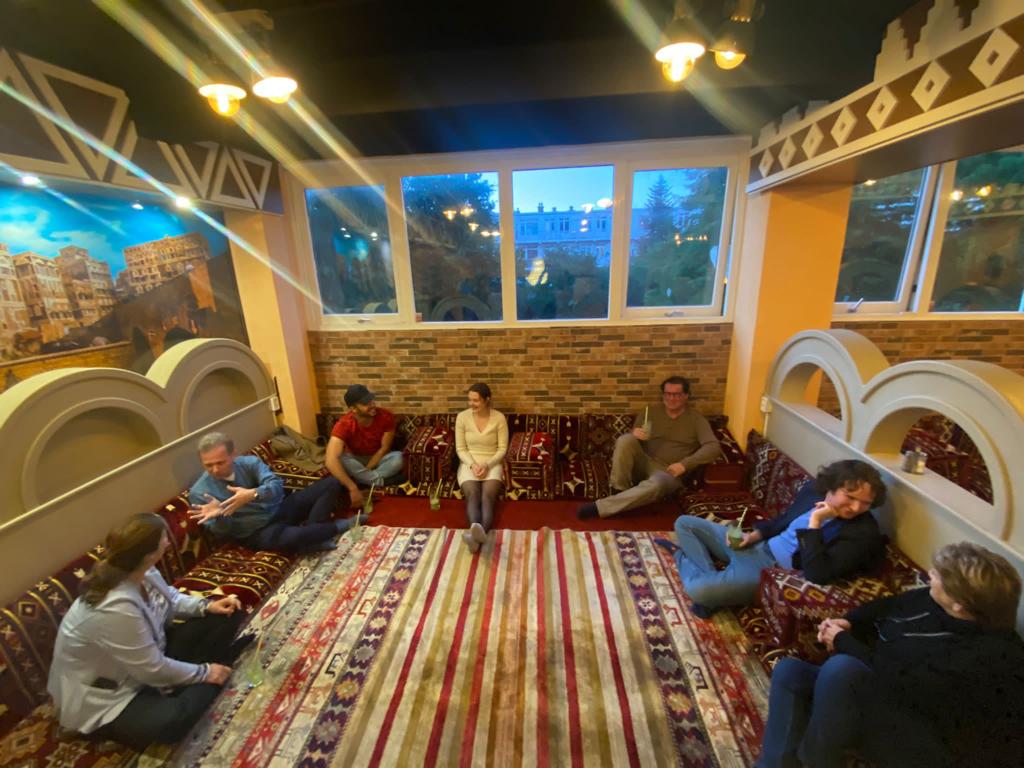 The evening started at the Yemeni restaurant in The Hague where the guest were welcomed with a delicious welcome drink. They all gathered in the Arabic rooms where they sat and enjoyed each others company.

Soon it was time to take a seat at the table and Saber Benjah, the moderator of the evening, welcomed everyone together with Abi from the Yemeni restaurant. Then it was time to start with the first speaker Zeinab el Bouni. She entranced everyone with her spoken word which she did first in Dutch, but also in Arabic.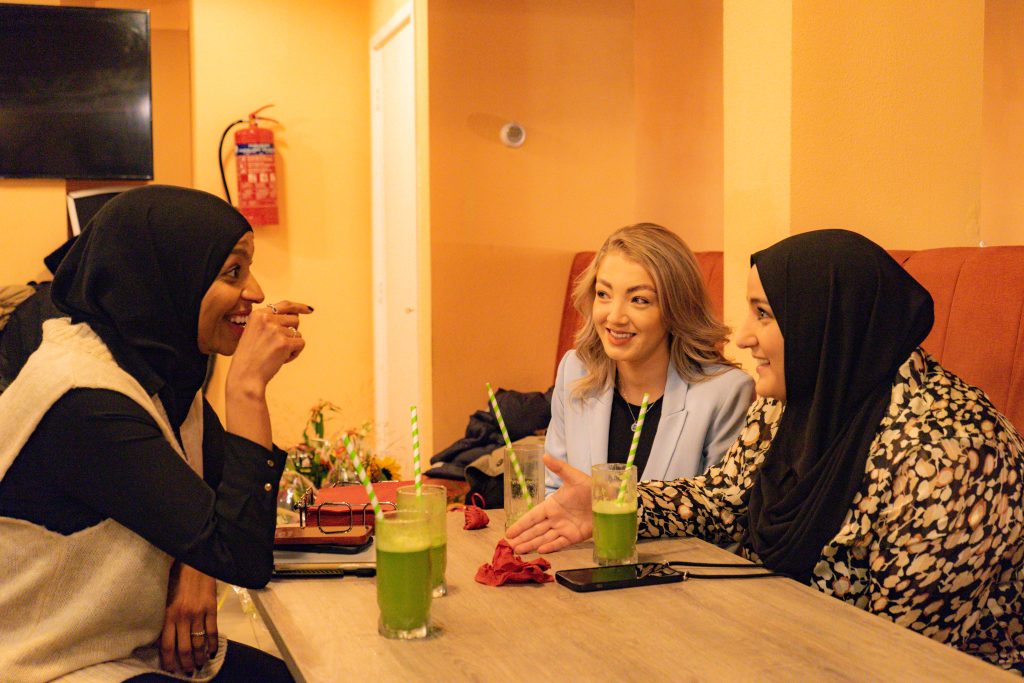 Tracy Nehme spoke about the crisis in Lebanon and how it unfolded. About her personal experience, moving to France and the optimism the Lebanese citizens have when it comes to rebuilding their country. She gave the inspiring quote regarding the strength of the Lebanese citizens "you can cut all the flowers, but you can't stop the spring from coming".

Nora Akachar gave a theater performance where she talked about the culture clash she faced within her family. Her parents, first-generation immigrants from Morocco, came to The Netherlands with different values than she herself developed growing up in The Netherlands.

Laila al-Zwaini and Aliim Mareai spoke about the Madaniya-movement in the Middle East. Madaniya, meaning civil state or civil-ization is one of the key slogans of the Arab Spring.

"There is a commonly held belief that the Arab Spring has been in vain as authoritarian regimes still thrive in the MENA-region and civic space is shrinking. Not exactly the new political order and social contract that the youth that led massive uprisings of 2011 had in mind. Nonethless, Madaniya, lives on until today in youth subcultures and also in several intellectual, political and even religious circles." – Laila al-Zwaini & Aliim Mareai.

A sincere thank you to everyone who came and hopefully we'll see you at the next Night of the Middle East!